Updates for EZLogic - 1.56.1 (Ezlo Hubs only)
Link: https://ezlogic.mios.com/
Previous: Updates for EZLogic - 1.55.1 (Ezlo Hubs only)
Account. Account Settings
We provided ability to change the EZLogic interface language.
There are 3 languages available: English, Spanish and French.
We will try to apply your browser language by default. If it will not match any of available languages, we will use English language.
To change the language go to: Account → Account Settings, select the language and click "Save" button.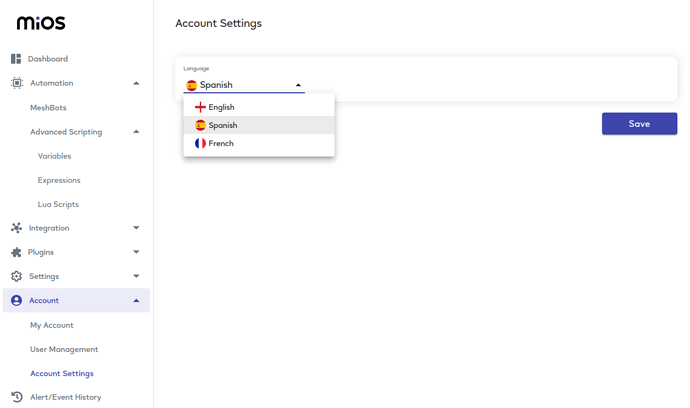 Examples:
Note: Dashboard page doesn't support localization for now.
Fixes and Improvements:
Implemented the same source for primary color in partner portal and ezlogic.
Fixed unavailable logo issue.
Thanks!