Updates for EZLogic - 1.55.1 (Ezlo Hubs only)
Link: https://ezlogic.mios.com/
Previous: Updates for EZLogic - 1.54.1 (Ezlo Hubs only)
Cloud MeshBot. Trigger
We provided ability to track capabilities state changes and use it as a trigger in Cloud MeshBot.
For example, if you want to receive a notification on every "lock" state change use "On change" option.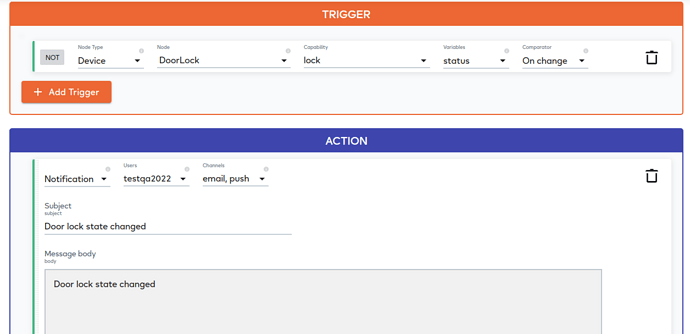 Note: it is not possible to have multiple "On change" triggers, connected by the "AND" operator, due to tech limitations for now. In case if you will try to add a second "On change" trigger, you will get a warning message:


Fixes and Improvements:
Fixed typo in a toast message on Plugins page.
Thanks!