Updates for EZLogic - 1.4.1 (Ezlo Hubs only)
Link: https://ezlogic.mios.com
Previous 1.3.1
Hi, everyone!
I hope you all are doing well.
We are glad to continue with EZLogic weekly releases!
Updates:
1. Settings. Controllers. Advanced Scenes version.
We added advanced_scenes version to controller's info.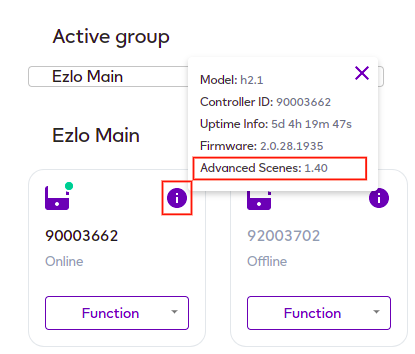 2. Settings. Devices.
We dipslayed only available device settings info. You will not be confused by Z-WAVE node ID setting in case if device does not have it.


3. Device Associations
Added firmware version check. The following screen inform you to update FW version.


Bug fixes:
Thanks!