Updates for EZLogic - 1.12.1 (Ezlo Hubs only)
Link: https://ezlogic.mios.com
Previous 1.11.1
Updates:
Local MeshBot. Notifications. Preview
You can notice that current "Notification MeshBot" version could contain a single trigger, based on Date and Time or Device state.
If you want to build more complex trigger, for example, based on Date and Time AND Device state, or multiple devices states (from the same controller) you can use Local MeshBot.
We also added preview section: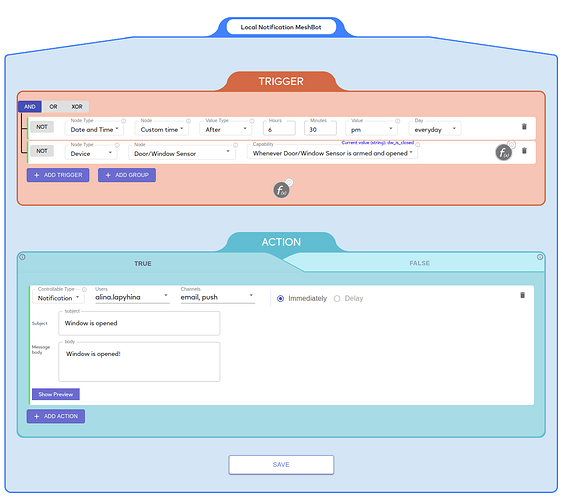 Virtual Container. Action item.
Now, it is possible to map NuCAL services API calls to device capabilities using Virtual Container page. For example, you can map "Create SpreadSheet" call to simple "power_command".
Go to "Virtual Container"
Click on "+ Create new container" button
Click on "+ Add capability" button
Fill the fields.
"Standart" - one-to-one mapping.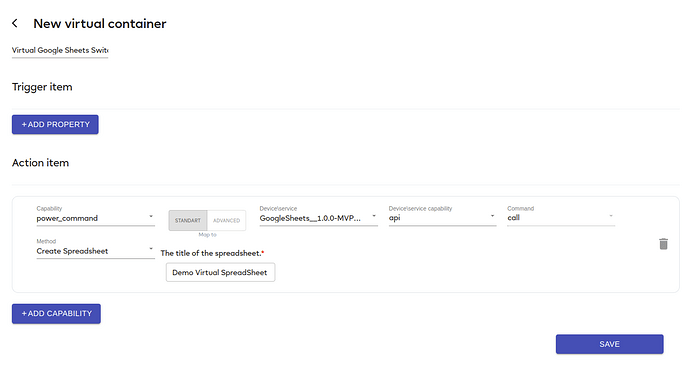 "Advanced" - you can customize your mapping using JavaScript code, based on command's input parameters. For example, you can map "create spreadsheet" command in case if you "turn on" your Virtual Container and "delete spreadsheet" - otherwise.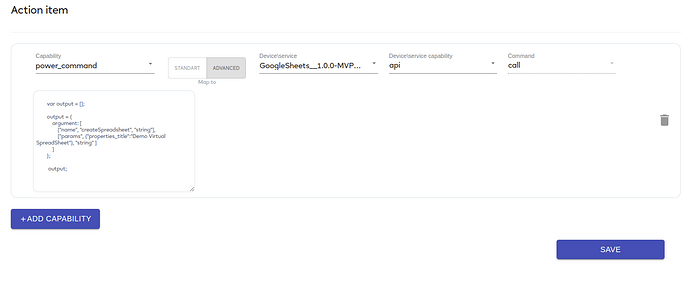 Note: We are still working on UI support for Virtual Container devices in Dashboard.
Fixes and Improvements:
Fields validation and better UI representation for non-string types: "boolean" - toggle, "enum" - select.




Thanks!