Updates for EZLogic - 1.11.1 (Ezlo Hubs only)
Link: https://ezlogic.mios.com
Previous 1.10.1
Updates:
Local MeshBot. Trigger. Vidoo
Now, we supported QR codes as a Trigger.
NOTE: To add, edit or delete QR codes use Vidoo app.
Notification MeshBot. Action. Notification
It is possible to use HTML as Notification payload. We also added preview area.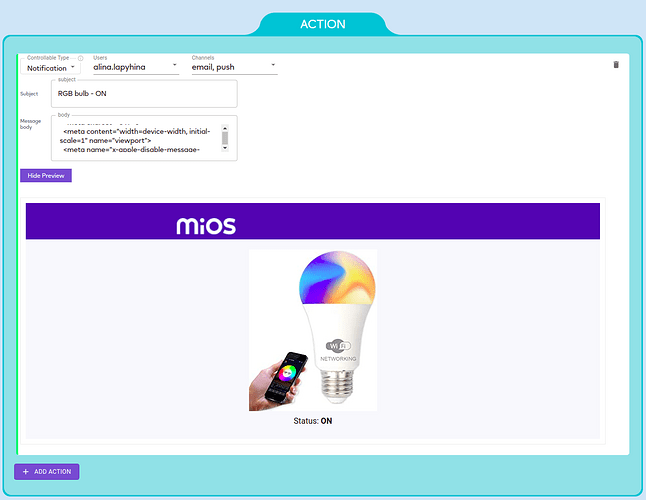 Fixes and Improvements
Made "Trigger" optional and "Action" required in Local MeshBot.
Hid "+ Add group" button in "Trigger" for Notification MeshBot.
Thanks!