Hi All,
In our Ezlo Platform we are ofcourse not forgetting also 2Gig devices. Here you can see our current progress and our short term plan for how to integrate them.
We will be updating this post after each release.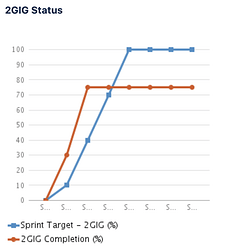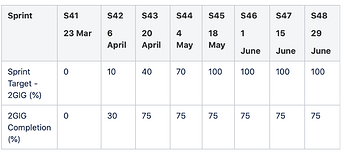 You can see the %age coverage of 2Gig devices in visual format and how we make progress for each release. "S" above means "Sprint" which is a development cycle.
Integrated Devices:
| # | Manufacturer | Name | Model Number |
| --- | --- | --- | --- |
| 1 | 2Gig | Keyfob | KEY2-345 |
| 2 | 2Gig | Panic Button | PANIC1-345 |
| 3 | 2Gig | Door & Window Sensor | DW10-345 |
| 4 | 2Gig | CO Detector | CO3-345 |
| 5 | 2Gig | Glass Break Sensor | GB1-345 |
| 6 | 2Gig | Tilt Sensor | TILT1-345 |
| 7 | 2Gig | Motion Detector | PIR1-345 |
| 8 | 2Gig | Flood and Temperature Sensor | FT1-345 |
| 9 | 2Gig | Smoke Detector | SMKT3-345 |