Updates for EZLogic - 1.7.1 (Ezlo Hubs only)
Link: https://ezlogic.mios.com
Previous 1.6.1
Updates:
Trigger functions. Pulse.
We implemented new "Infitine" option for Pulse function. It could generate an infinite number of trigger's state transitions.


Triggers. Date and Time
For now we had to introduce a temporary restriction - single Date and Time node on the same Trigger level.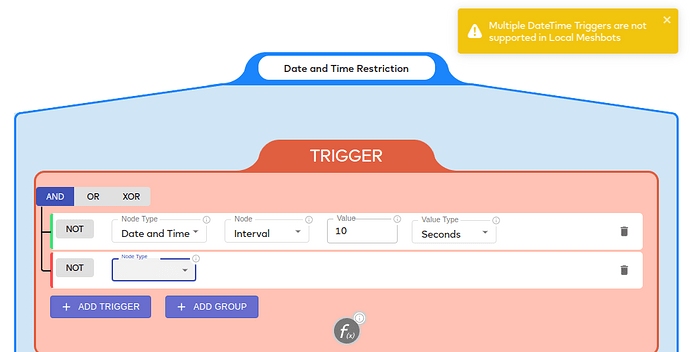 Fixes and improvements
NuCAL node in Actions. Hide callback methods from Actions.
Prevent hiding list of accounts while creating/enrolling to new one

Fix MeshBots Listing page for accounts without controller
Show toaster messages for failed API requests
Collapse button for Groups

Fix layout for Date and Time node
Thanks!