Have been playing with node-red, but got stuck. I installed node red , inclusive "node-red-contrib-mios" (vera) as well as "node-red-contrib-shelly (shelly)", on my pc. Using the flow (see picture), I'm able to switch on a light (with a shelly 1)…but now i don't know how to go on.
Can someone help me on how to setup a virtual device in Vera that allows me to use the node-red?
Don't really know how to do this.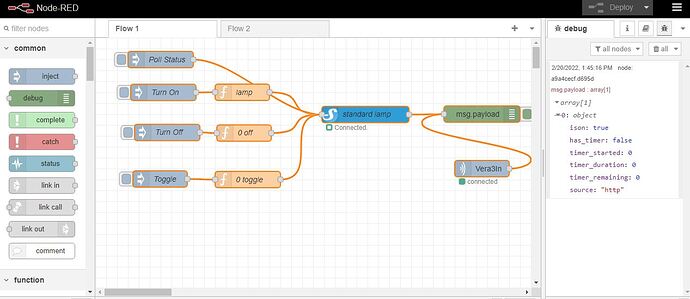 Thanks in advance,
Herman