I cannot save changes I just made on the Google Home web portal page for VERA firmware hubs.
This is the only portal page I have tried, so not sure about Alexa or the other portal pages for Ezlo hubs.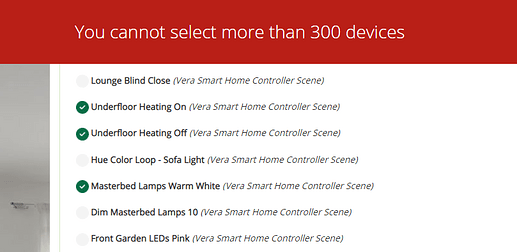 There might well be more than 300 devices and scenes in the list, but I don't think I have actually ticked more than 300 items though.