Hi
Can someone please post a screen shot of your parameter settings for a Fibaro Motion Sensor V3.2 or above ?
I cannot see what is wrong with my parameter settings, the light should not be turning on during the day.
Parameter 8 set to a value of 2 specifies motion should only be detected at night.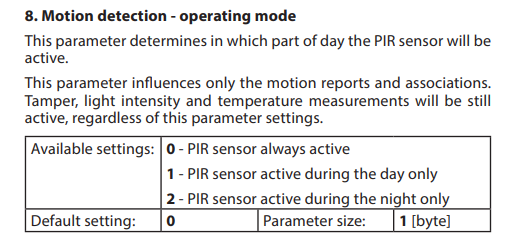 And Parameter 9 is set to 200 LUX.

The current LUX level with the light off is only 18 LUX.
With the light turned on the LUX level is 73.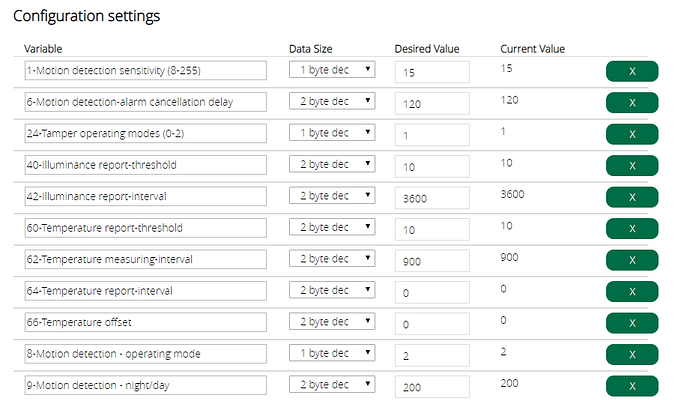 The light a Fibaro Dimmer 2 is associated with the Fibaro Motion Sensor in Group 2.
Thanks