Looks like things have changed regarding Backups. The other day I was seeing this: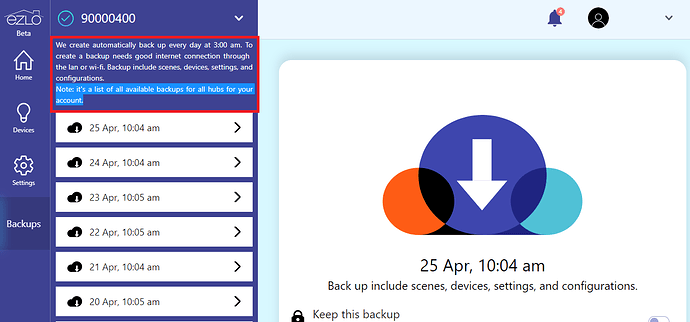 Right now I am seeing this:
No backups currently listed, perhaps the first automatically created backup will be listed there tomorrow.
I then clicked the Create backup button, it didn't get past 20% done though
I then refreshed the browser and connected to the Ezlo Plus hub again and now it is listing some backups again on the left hand side.
If I click on one of the backups from the list I then see this page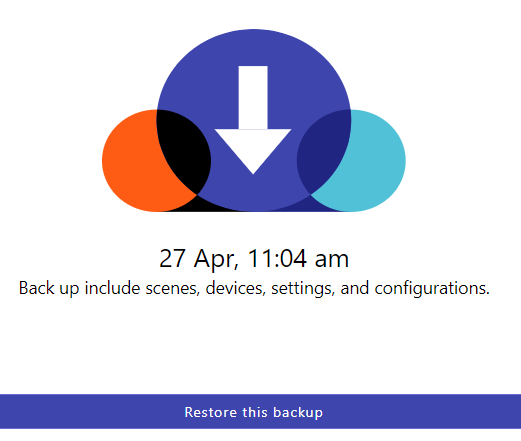 I cannot go back however in the GUI. You have to click out of the backups area and then go back in again, to get to the page where it shows the Create backup button etc
I then clicked the Create backup button for a second time and again seemed to get to 20% and then says "Sorry, that didn't go through". So I cannot manually create a backup it appears.
In addition sometimes I am just seeing a spinning icon like this, once in that state it will never go away. I have to refresh the browser to recover.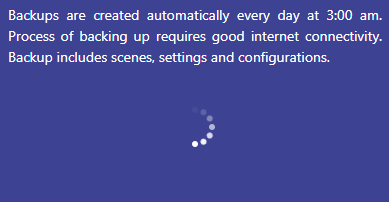 All of the above is related to the Ezlo Plus.
Regarding the Ezlo Atom I am now seeing this which I don't recall seeing the other day.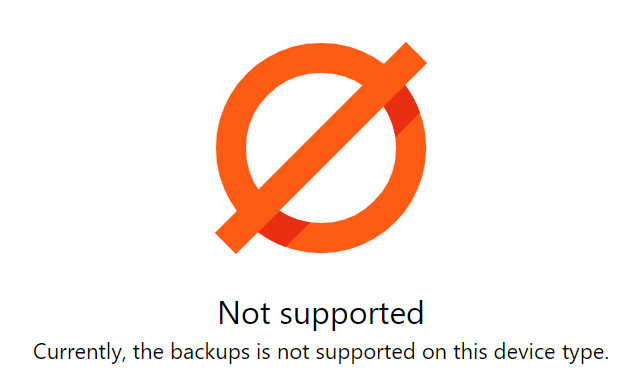 Thanks
EDIT: Creating a backup appears to be FIXED and working OK now.
I haven't as yet tried to restore a backup.