Hi everyone,
Our new plugin for Ezlo controllers, the myQ plugin is now available on the marketplace. You can copy it to your controller and start using it immediately.
The myQ plugin enables you to integrate your myQ compatible garage door openers, locks, and lights into the Ezlo ecosystem so that you can control your myQ compatible devices via our web and mobile applications, as well as include them in your MeshBot automations.
Prior to installing and configuring the plugin, first make sure that you have a myQ account, and your devices have been onboarded to your myQ account. We will use this account information to add your myQ devices to your Ezlo.
In order to configure the myQ plugin, start by copying the plugin from the marketplace to your account as usual. Head over to Plugins → Edge Plugins, and navigate to the Marketplace tab. Find the myQ plugin in the list and click the Copy to my Ezlo button, and confirm.
Once that's done and you're taken to the My Private Plugins tab accompanied by a success message, click the Manage Installations button for the myQ plugin. In the popup window, click Install for the controller you'd like your myQ devices to be generated in. Once installation is complete and you see the Configure button, click it, and enter your myQ username and password. Once you click Save New Configuration, the myQ plugin will take a few minutes to retrieve your devices added to your myQ account, and generate them in Ezlo.
Once that's done, you'll be able to view your myQ devices in the devices list, control them via the dashboard and our mobile apps, as well as use them as actions and triggers in your MeshBots.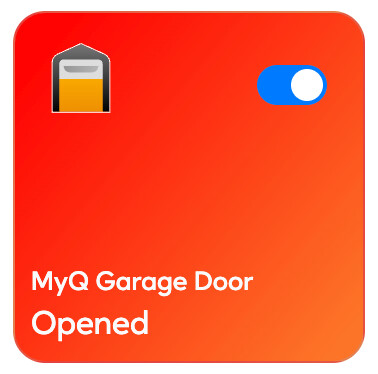 We look forward to hearing your feedback!