Hi everyone,
We have created the DSC Alarm Panel Plugin for Ezlo Controllers with the new framework and now you can download it from the marketplace and start using it easily.
Select the Edge Plugins Menu item from the left and click on Marketplace Tab
You will see "Ezlo DSC alarm panel plugin" in the list.
Click on "Copy to my Ezlo" button and then you will be taken to your private plugin list and see the DSC plugin copied there
Click on the "Manage Installations" icon and you will see a list of your controllers
Click on "Install" to install it on your desired controller. You will see a success message and you will see "Uninstall" and " Configure" buttons now
Now you can click "Configure" and create devices which will represent your alarm panel items.
Please pay attention to entering correct values for your active partitions and zones if you configured them on your DSC panel.
After configureing your plugin, you should see success messages and see the number of devices created on top of the "Devices" Icon
You can check your devices on the "Devices" section from the Left Menu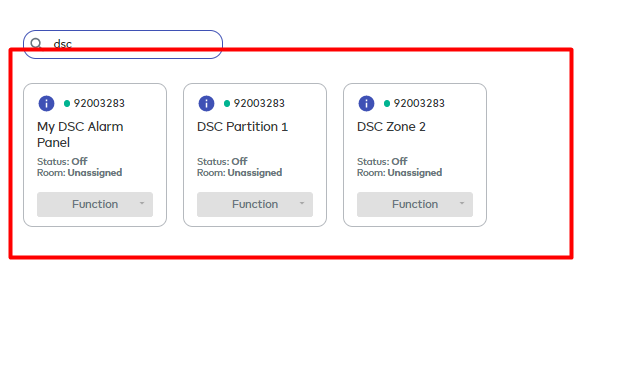 You can also get the full source code of the plugin here:
ezlo_dsc.tar.gz (9.3 KB)
Feel free to use it as an example and create your own plugins.
Please feel free to get the plugin also from the marketplace and check it with your devices. We are waiting for your feedback.