I haven't looked at my Ezlo hub setup for months. I tried to open the web UI today and it doesn't seem to be working.
The dashboard just looks like this: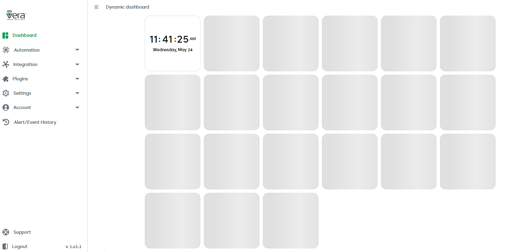 I tried clearing the Chrome Browser Cache Data and I also deleted the Ezlo Dashboard database but it was still the same.
The light on the front of the Ezlo hub was the normal Blue colour and I could ping the hub OK.
However I could not use Putty to SSH into the box the connection did not connect.
I then pulled the USB cable out of the hub to kill the power and back in again. I can now SSH in to the box again OK.
Now in Chrome the Dashboard is loading up OK and I can see the device tiles.
I then tried to edit a Meshbot rule again and that is now working again also.
I can only assume there was a firmware update that has put the Ezlo Plus hub in to a "BAD" state ?
Thanks.