Hi
There are many old and on going problems with the Alexa and Google Home voice assistants integrations, that have been problems for a long time and never got fixed. Both for Vera and now Ezlo hubs.
Current problem for me is that all devices paired to the Ezlo Plus are showing as Offline in the Home app.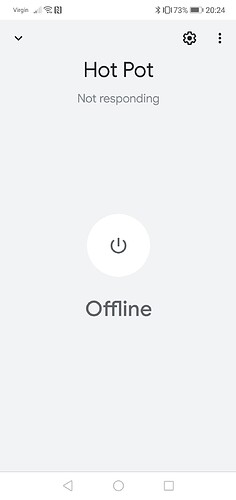 I just exposed that Fibaro plug to GH, but it's offline, not going to be happy if I can't turn on the slow cooker in the morning

All other devices paired to the Ezlo Plus also say offline.
Devices paired to my Vera Plus do NOT say offline and all work OK via GH.
A side note I just tried Google Home VOI chat, which hasn't worked for many months, but it is working now at the moment. When typing a question GH responds via text. Past experience says that will break again very soon though.
But as for controlling devices via GH that's not working at all with an Ezlo controller.
Thanks