Might have to replace my lock. What model has the best integration?
Hi @Grwebster,
The most popular device among our users is Yale locks. We have successfully integrated 2 locks for now. Here're their model numbers:
YRD256-ZW2-619 > Assure lock with z-wave manual
YRD110-ZW-619 > Lock Keypad Deadbolt in Satin Nickel
Also, all the devices that have been already integrated with the Ezlo, you can check by following this link:
http://www.workswithezlo.com/
Thanks. My current Kwikset is on that list and did not add with full functionality so I want to be sure that what I get integrates fully.
Hi @Grwebster ,
Which one do you have: 888, 910, 914, 912?
And can you describe your experience - what is not fully working for you?
Also, just for your information, we have a video with Kwikset 910 that fully works:
I have the 916. Right now I have lost communication with it completely. Before that I could lock or unlock it, but could not use either of those actions to drive another scene. I have talked to a few people there, and they have suggested I should remove and re-add the lock. I will try that, and will let you know how things worked out.
Hello, I added the locstar door lock to my ezlo plus gateway and it is working correctly, it is a great lock and inexpensive, it would be good to review an integration of this lock. Custom Z wave wifi smart electronic locks,Z wave wifi smart electronic locks Manufacturers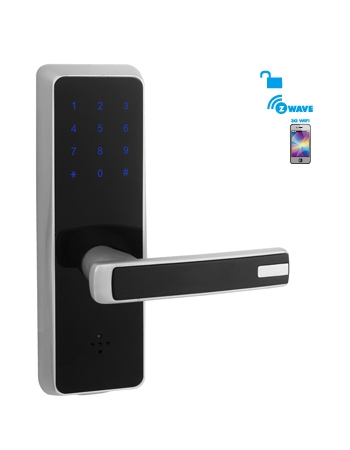 Thanks. Can you use lock or unlock at the door to trigger scenes?