Might have to replace my lock. What model has the best integration?
Hi @Grwebster,
The most popular device among our users is Yale locks. We have successfully integrated 2 locks for now. Here're their model numbers:
YRD256-ZW2-619 > Assure lock with z-wave manual
YRD110-ZW-619 > Lock Keypad Deadbolt in Satin Nickel
Also, all the devices that have been already integrated with the Ezlo, you can check by following this link:
Thanks. My current Kwikset is on that list and did not add with full functionality so I want to be sure that what I get integrates fully.
Hi @Grwebster ,
Which one do you have: 888, 910, 914, 912?
And can you describe your experience - what is not fully working for you?
Also, just for your information, we have a video with Kwikset 910 that fully works: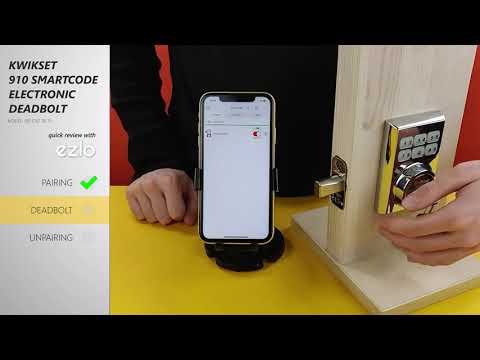 I have the 916. Right now I have lost communication with it completely. Before that I could lock or unlock it, but could not use either of those actions to drive another scene. I have talked to a few people there, and they have suggested I should remove and re-add the lock. I will try that, and will let you know how things worked out.
Hello, I added the locstar door lock to my ezlo plus gateway and it is working correctly, it is a great lock and inexpensive, it would be good to review an integration of this lock. Custom Z wave wifi smart electronic locks,Z wave wifi smart electronic locks Manufacturers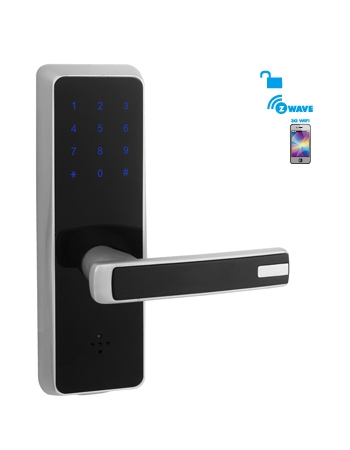 Thanks. Can you use lock or unlock at the door to trigger scenes?
I'm onsite at a customer, who has a dead Vera Plus… three Kwikset 716 locks, that worked perfectly with the Vera… but now, Ezlo Atom, and the lockset isnt in the firmware, so I cant install. Come on Ezlo, zwave plus compatibility please!
Kwikset 716 ?
I have searched on google and I was not able to pull up to any Kwikset lock 716, neither on the kwikset.com website. do you have any amazon link you can share with me ?
Sorry, Kwikset SmartCode 916… Not sure if iOS autocorrected… or I have chubby fingers!
Pretty sure mine is 916. I added as generic device and Most features worked. Could not use it as a trigger for anything though. It dropped from the zwave network a couple of months ago and haven't bothered to get it back on.
I have some good news on the Kwikset 916. It did not function well after installing the new EZLO plus and moving in over from my Vera light last April . It actually stopped communicating at all with the controller for a few months after that. A number of weeks back I started getting notifications and when the lock was operated. I then checked the controller and it works fine in all respects now. Glad to see that it is finally working and over the holidays I plan to start moving other things over to the new hub.
Happy to see that @Grwebster ! Thanks for informing the community!
Ezlo Engineering Team is ready to solve any
Integration or Automation needs you may have.