On a Vera firmware hub, can you not add curtains and blinds into Alexa ?
They are listed and ticked on the Vera portal page, but don't show up in the Alexa app, even after rediscovering devices.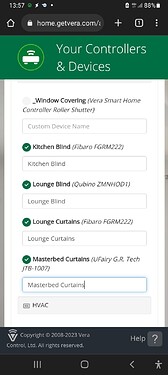 Curtains and Blinds do seem to appear and work in the Google Home app however.