Hi All,
I recently bought an ethernet controlled relay board that support http commands. I am planning to use this for controlling water valves for garden irrigation.
The board supports HTTP GET CGI protocol
Status of relay board
http://IP-address/relay_cgi_load.cgi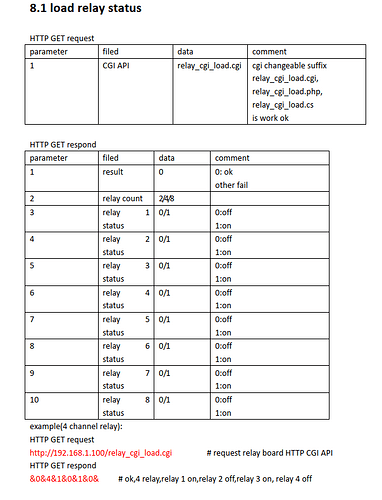 To switch on a particular relay, say relay#1
http://IP-address/relay_cgi.cgi?type=0&relay=0&on=1&time=0&pwd=0&
Is there any app readily available that I can use in combination with reactor to schedule watering the garden.
Thanks for your help.
Cheers,
Pranay