Hi everyone,
We've released a new EzVidoo release v.0.18.2
You can download it both for Windows or Linux under its homepage. www.ezvidoo.com
EzVidoo is a full-blown CCTV capability that has a hub running in it that can run both in Windows and Linux environments. It is FREE to install and use it locally on your own computers!
You can choose the camera detector model.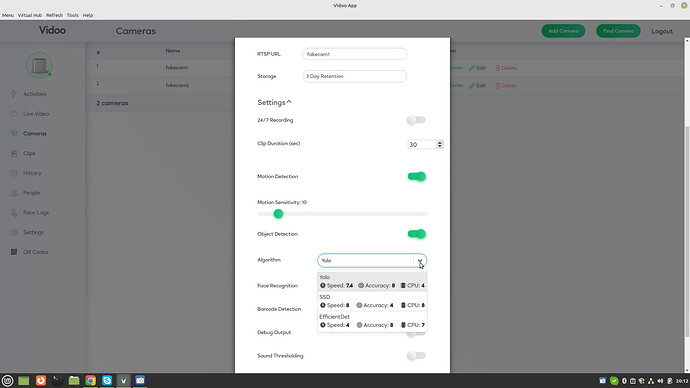 You can now export data.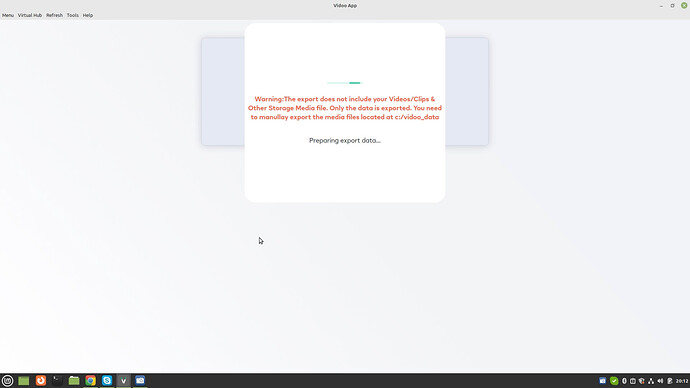 New Features
import/export feature is introduced

Users can now export their vidoo data (excluding the video & image files) as a zip
Users can now import their exports from previous vidoo app and restore their data
User can now load existing controller information in a new installation by selecting a controller while installing the app and choosing the create new option

Added 2 alternative models to the object detection task

SSD Mobile Net
Efficient Detection Net

Each camera works with a different object detection model
Set which model the camera will work with from the camera modal
Bug Fixes
Login issue where user was not able to login was also fixed
Fixed crashes related to cameras with 15:10 aspect ratio
Fixed memory leaks