Hi everyone,
We've released a new **EzVidoo release v.0.13.0 **
You can download it both for Windows or Linux under its homepage. www.ezvidoo.com
EzVidoo is a full-blown CCTV capability that has a hub running in it that can run both in Windows and Linux environments. It is FREE to install and use it locally on your own computers!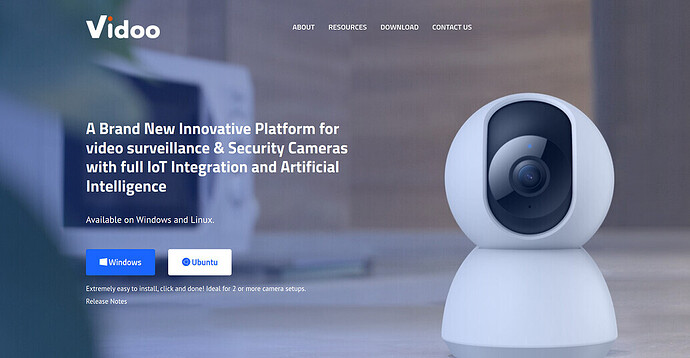 EzVidoo is the Next gen CCTV because it has a hub built-in. So with EzVidoo you can run Ezlo hub firmware on your own Windows PC or a Linux Computer. You can also transform any IP camera that supports RTSP protocol into a motion detection trigger device for your smart home system. World's first Free CCTV software that has a full blown Hub Firmware built in running both windows or linux.
New Features
Tagging histories and clips by detections
camera ip changes tolerated automaticly with re-searching cameras by MAC address
added 0.14 version virtual hub for instant streaming to mobile apps
added settings section for timezone and storage controller
writing motion levels to DB and displaying
Test screens now shows the video instead of static preview picture
hotzones motion sensitivity now inheriting from camera sensitivity
Bug Fixes
UI reconnects automaticly when stream broken
black screen shown for the first time added cameras
fixed stability problems when cameras first time added
fixed crashes, memory leaks
added settings pa
fixed wrong clip lenght for rtsp bad input
fixed not working test screens
related clip/related history buttons not working
streaming instabilitys for the first time added cameras
stream preview image update instability problems for the just added cameras