In order to see the Zwave settings menu, you should go to the device settings in the bottom is the option "Z-wave Settings" when a device is fully supported the option should be visible.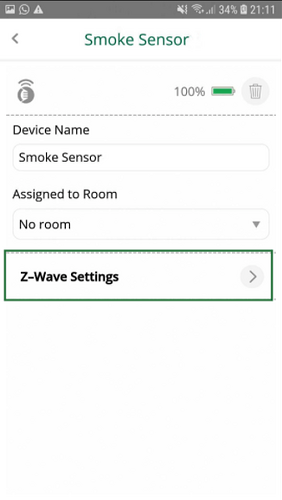 Once in that menu, you can edit the parameters by changing the ones displayed in the "List of parameters", or in case there are not parameters listed you can add manually a parameter, clicking on the "+" button at the bottom of the screen.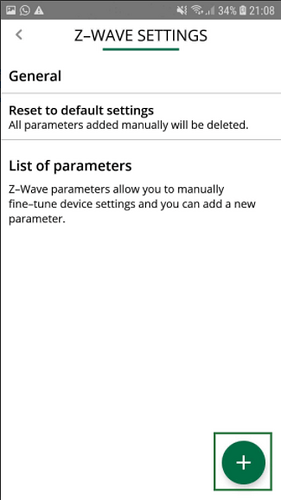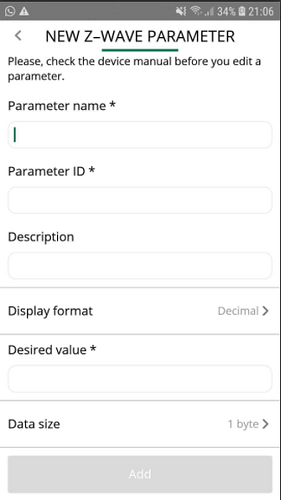 In case you want more information about this option, please check the following link from our support page here.
If you still can't find the Z-wave Settings menu, please send us a support ticket to support@ezlo.com