So I have a Honeywell D6 Pro Wifi thermostat and it works very well (better than a couple of other solutions I've tried), however one thing that I can't figure out is how to control the fan speeds from Vera. The Honeywell app has them and they work great (see below).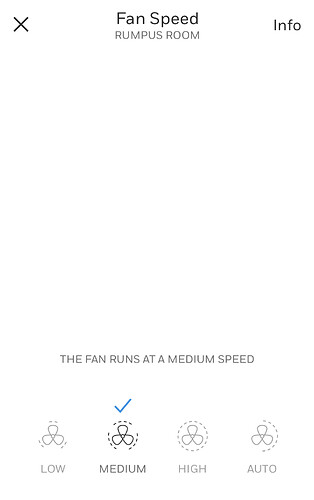 It's really simple, Low, Medium, High and Auto are the options. I've tried playing with all the options for the Stat via Reactor but I cant for the life of me figure out how to select these speeds from Vera.
The only fan options seem to be linked to the "fan swing" function (called fan cycle) and dont seem to do much.