Is anyone else having this problem with an Ezlo Plus controller?
In the Vera mobile app it says "You have no scenes defined". Yet I have several scenes created and they are visible on the Ezlo Web GUI.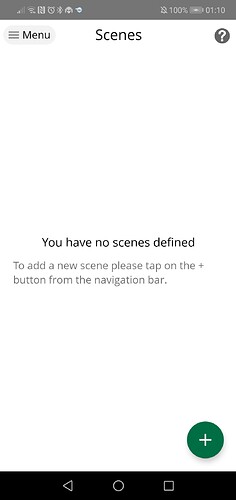 I also have the same issue when using the Mios app.
Did you work out a fix for this problem?
Thanks.