I recently switched from an old Vera Lite to a new Ezlo Plus. After some frustrations that I think we're caused by intermittent downtime I got it up and running for the most part.
I'm having issues with 4 Leviton VRPD3 dimming lamp modules. Everything actually works through the controller, but both Google Home and Alexa detect them all as a dimmer that can't be turned off. If I tell them to turn it to a percentage they will, but saying "off" or "on" they say "Lights can't do that." I also can't change the type of device they are in either Alexa or Google.
I have other dimmers that work correctly so I'm just wondering if these dimmers just aren't compatible or if there's and easy fix.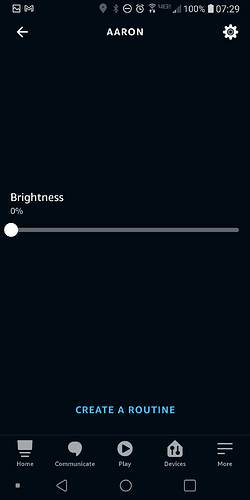 Attached is what the device controls look like through the Alexa app.