How to "Choose your favorite scenes" to add them to Ezlo Dashboard?
Hello @tmiller225
You can follow these instructions to add Scenes and Devices to the Ezlo Dashboard:
On the top right corner, you can find the Gear icon.
Once you tap the icon the dashboard will enter in edition mode. In case you already have devices there, you will see a red X on the thumbnail, otherwise, you will see a pencil next to the box title.
Tap on the Pencil and you'll see a new window to edit that specific section, in this case, you can tap on the green + button to display the available scenes (This process applies to devices as well).
Then you select the Scenes or Devices you want to add to the dashboard and tap on Save.
Once saved, you will see the list of selected scenes and you can move them up or down on the list by pressing and dragging the three lines or remove the scene by tapping the - icon. Once complete, tap on Done.
Then you will see the Dashboard with the new devices, you can also push and drag on the icons to relocate them and finally tap on Done to save all the changes.
And finally, you will see your favorite Scenes and Devices directly on your Dashboard.
We hope you can find this content useful.
We'll be pending if you have more questions.
Hi, I would like to know if the Dashboard interface will ever be fixed, at the moment I find it impractical for everyday use.
I still use the Imperihome app for my Vera on Vertical Tabets fixed to the wall and I find the idea of ​​this Dashboard not very functional, that is, it uses most of the space for distant icons with the useless writing "EzloSecure" and also divides the windows by Scenes / Devices / Cameras (this almost seems like a limitation in programming or proficiency).
The ideal "in my opinion" would be to be able to choose what to put on the Dashboard for example in a single fixed screen, 2 cameras with 2 scenes and 2 controls with sizable Widgets and, choose whether to slide into a second or third screen.
Imagine that every time I get close to the screen it activates automatically and I have to scroll to find what I want instead of having the information I want.
Hope this is reconsidered by more knowledgeable staff than it was in Vera
forgive my translation
We are developing a whole new dashboard framework.
I've tried to figure out how to setup my own dashboard as it is advertised in your recent email marketing but it is not very intuitive. I've tried to look on this forum, your youtube page and at the wiki but it is blank. Are there any other resources/guidance on how to set up these custom dashboards. I'd like to get an Imperihome style dashboard setup on my tablet.
Thanks
Hi @homeuser
We currently have all documentation gathered in the Wiki, we continue pushing more information to it as new features are being developed.
can you please provide the link?
Thank you for the quick response. I've tried looking at that site using Chrome, Firefox and Safari. In all three browsers the content is blank when I click on any of the links. Am I missing something?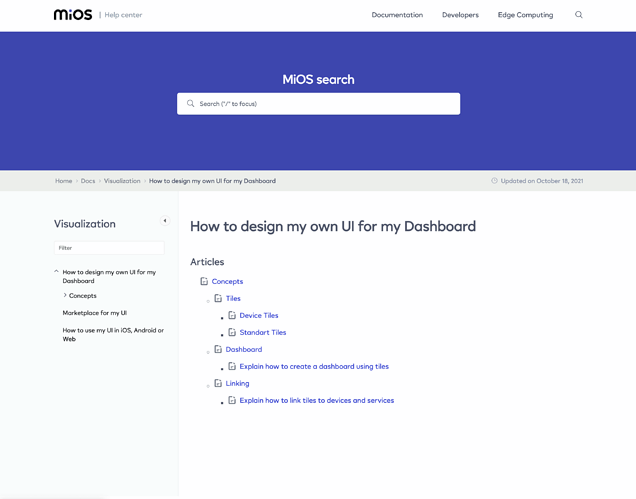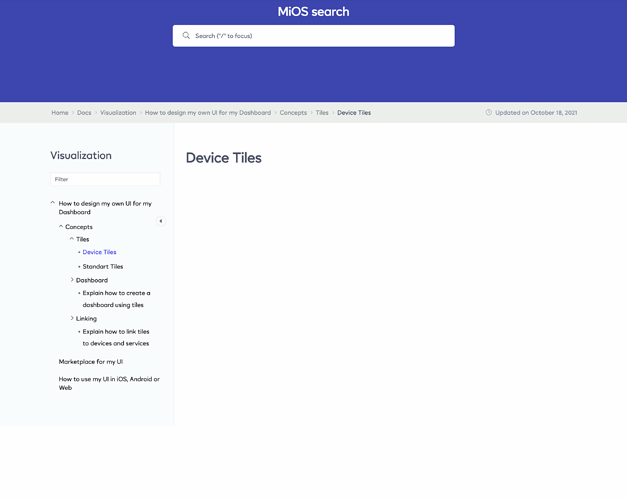 @homeuser , thank you for letting us know. We'll check with the team in charge and keep you posted.
Thank you for the screenshots!