Hi,
My Ezlo spontaneously lost the association to a Z-wave device (Qubino DIN dimmer) so I thought to restore a backup from yesterday. However, I do not seem to have a backup from yesterday or even the last 10 days. I get this list of weird dates: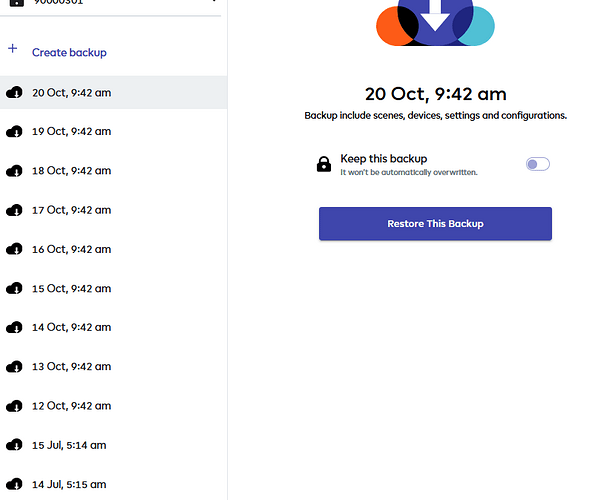 O, and restoring a backup was a bad idea. All Z-wave devices are now gone

Also when I create a backup now, it does not appear in the list.