I have four scenes / Meshbot rules that seem to have gotten corrupted and I cannot edit them and I cannot delete them, which is what I want to do now. I have tried in the Vera mobile app to delete them, in the Ezlogic web GUI and even in the Online API Tool and I cannot get rid of them at all.
Doing a hub.scene.list command in the API Tool I can see they are still in the list of results, this one for example: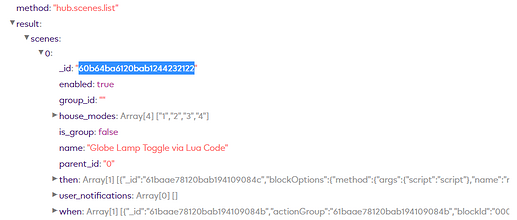 However when I try to delete it I get this error: "The scene with this id does not exist"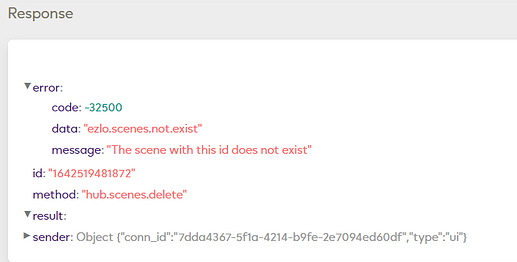 Does anyone know how to fix this issue ???
Thanks