Someone else on the forum mentioned this a few weeks ago and that it wasn't working for him either.
I am trying to replace a failed device today and under this failed devices Advanced - Commands tab and pressing the Replace Failed button, it just pops up a dialogue box saying Success - Command executed successfully.
However nothing then happens. What is meant to happen ?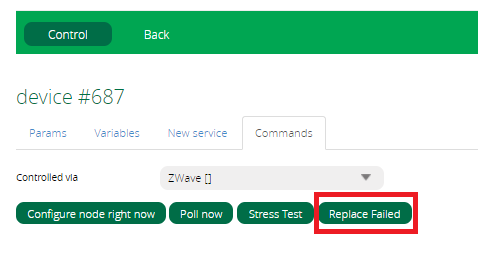 Vera Plus - Firmware version 1.7.5186 (7.31)