We are glad to announce updates for Web UI - Beta 0.5.1 !
Link: ezlogic.mios.com
Feature:
Device's current value for Triggers and Actions.
It is possible to see real time device's value.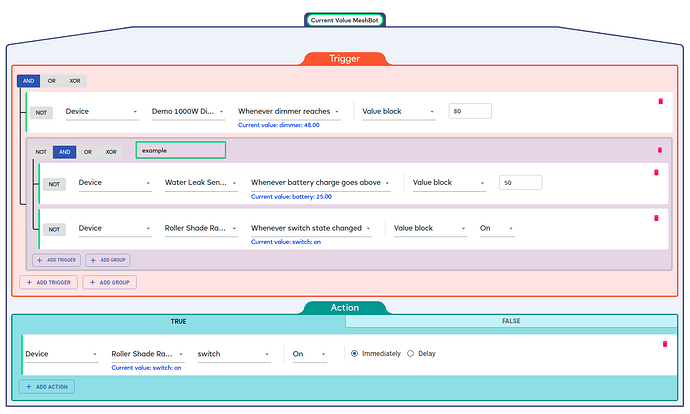 Fixes:
Date and Time → Custom Time
Date and Time → Special Time Of The Day
Known issues:
MeshBot fields validation. We are working on it and will provide updates under Beta 0.5.2 version.